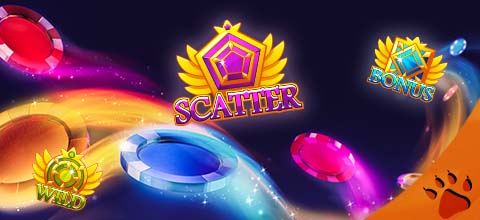 Scatter Symbol Slot Game
Scatter symbols are a special type of online slot symbol that appears on thousands of popular slots on LeoVegas. These symbols usually do not need to appear on an active payline for you to be rewarded; instead, they can appear anywhere on the reels and still trigger bonuses or free spins.
Scatter symbols also sometimes act as multipliers, meaning that your winnings are multiplied by a certain amount.
The importance of scatter symbols in online slots lies in their ability to trigger bonuses, free spins and multipliers.
Bonuses can range from cash prizes, to additional wilds on the reels or even extra rounds that often come with much bigger rewards. Free spins are a bonus that give you additional free turns with the potential to win more money.
These features can make online slots much more exciting and rewarding.
That is why scatter symbols are an important part of online slot games.
The exact rules of scatter symbols vary depending on the game - and we have thousands of them at LeoVegas.
Some will require a certain number of symbols to appear in order to trigger a bonus, while others might even activate a progressive jackpot feature if you manage to land enough scatters during one spin.
So it's always important to check the paytable and understand what each scatter symbol can do for you before playing.
The History of Scatter Symbols
Scatter symbols have been a part of slot machines since the very beginning. Originally, these special symbols were used to either trigger bonus features in games or features on video slots in land-based casinos. For example, when certain combinations of scatter symbols appeared on the reels, players could be rewarded with free spins or extra credits. When the famous loud ringing sound begins ding-dinging across the casino floor, everyone would know there's been a lucky punter!
In more modern online slots, the function of scatter symbols has expanded to include much more serious functions. They are now commonly used to activate bonus rounds, provide multipliers, and even award jackpots. Some video slots have even integrated scatter symbols into the gameplay by having random symbol of them appear as a special part of each spin's outcome.
The development of online casinos also brought about new ways for scatter symbols to be used. Games like video slots, bingo, and keno for instance, all have their own unique scatter symbol systems that can award players with bonus cash or other prizes as they play. As technology continues to advance, new ways for scatter symbols to be used are sure to emerge.
Overall, the use of scatter slots and symbols has grown over time as they have become an integral part of creating the gaming experience. They add excitement, offer rewards, and provide a unique way for players to interact with the game. As long as slot machines exist, scatter symbols will be around to help make the games more enjoyable.
How Scatter Symbols Work
Scatter symbols are an integral part of online slots. They scatter icons that can appear anywhere on the reels, regardless of paylines, and can heighten winnings for those lucky LeoVegas lions that manage to uncover them!
The rules and mechanisms for scatter symbols vary depending on the game you are playing - it's important you do your research ahead of playing any game to understand the significance and number of scatter symbols before landing them. Generally, three or more scatter symbols displayed anywhere on the reels brings additional rewards such as free spins and bonus rounds.
Scatter symbols are a great way to boost your chances of winning in online slots. They increase the excitement of slot players, add to the game's volatility, and can lead to significantly bigger payouts.
Types of Scatter Symbols
There are three main types of scatter symbols to look out for when you play online slots with LeoVegas. They are as follows:
Single Scatter Symbols
In most online games, you need to land three of these to enter into a free spins or bonus round. These mini games from within a game tend to payout much more than any winning spin in the base game.
Multi-Scatter Symbols
Multi-scatter symbols are symbols that, when landed on during gameplay, count as multiple scatter symbols. This means that instead of needing three or more standard scatter symbols to trigger a bonus game or free spins feature, players may need only two or three identical symbols or even one multi-scatter symbol to do the same. Multi-scatter symbols also often increase the number of bonus rounds available or the size of any potential prizes that may be won.
Stacked Scatter Symbols
Stacked-scatter symbols are a type of bonus feature found in some online slots. These symbols appear stacked on any reel and can lead to the triggering of a bonus round. In some slots, such as Steam Tower, one stacked scatter symbol is enough to enter the bonus round. In others, stacked scatter symbols are a type of feature that can increase your chance of landing the bonus.
Examples of Scatter Symbols in Popular Online Slots
Immortal Romance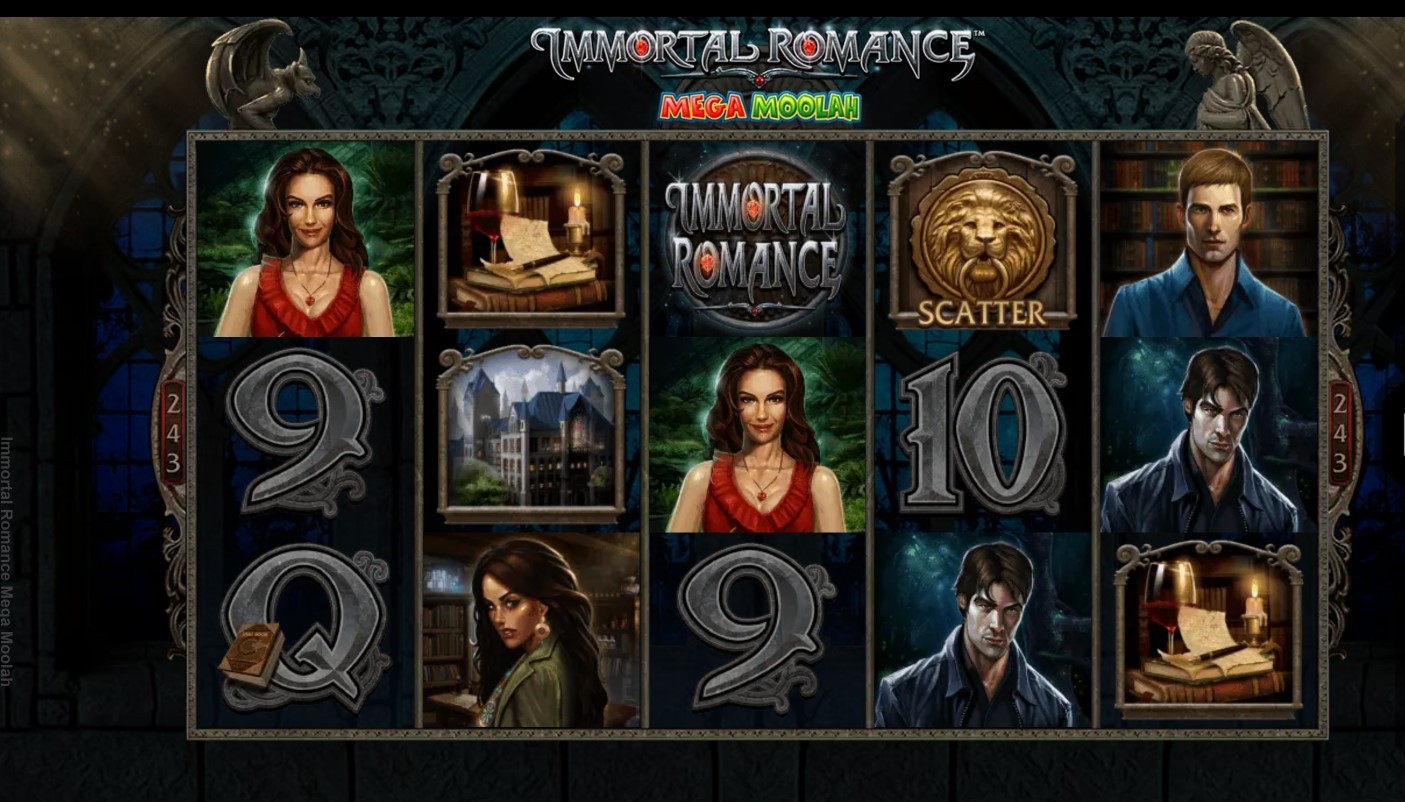 The legendary Microgaming classic Immortal Romance employs the standard scatter symbol mechanics – land three of them on any spin to trigger one of four bonus features. LeoVegas players will also receive a payout for landing three bonus symbols on same spin.
Thunderstruck II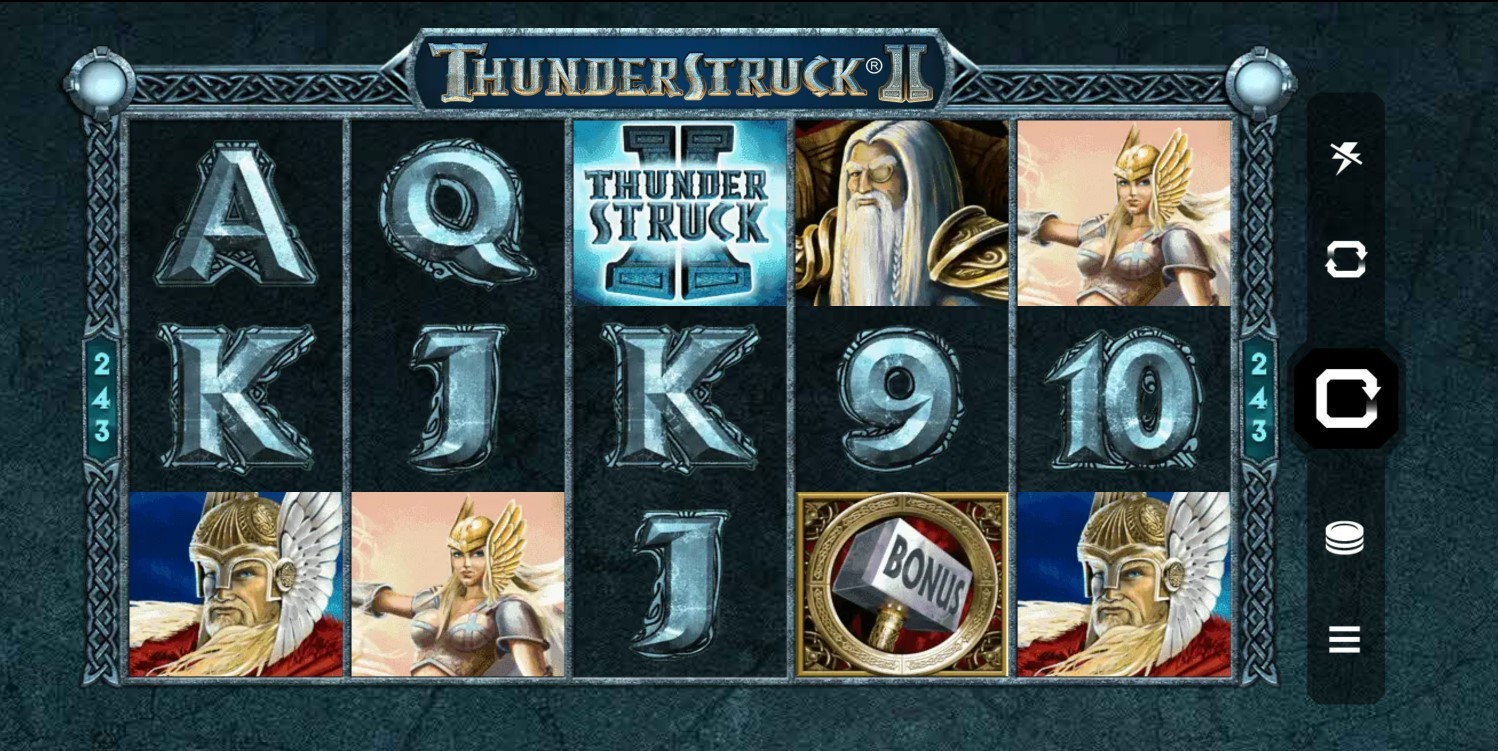 Another Microgaming classic, Thunderstruck II relies on a similar scatter symbol approach. Landing three of them triggers the bonus. In this slot, the wild symbol in the scatter also acts as a wild, which offers additional winning opportunities.
LeoVegas Megaways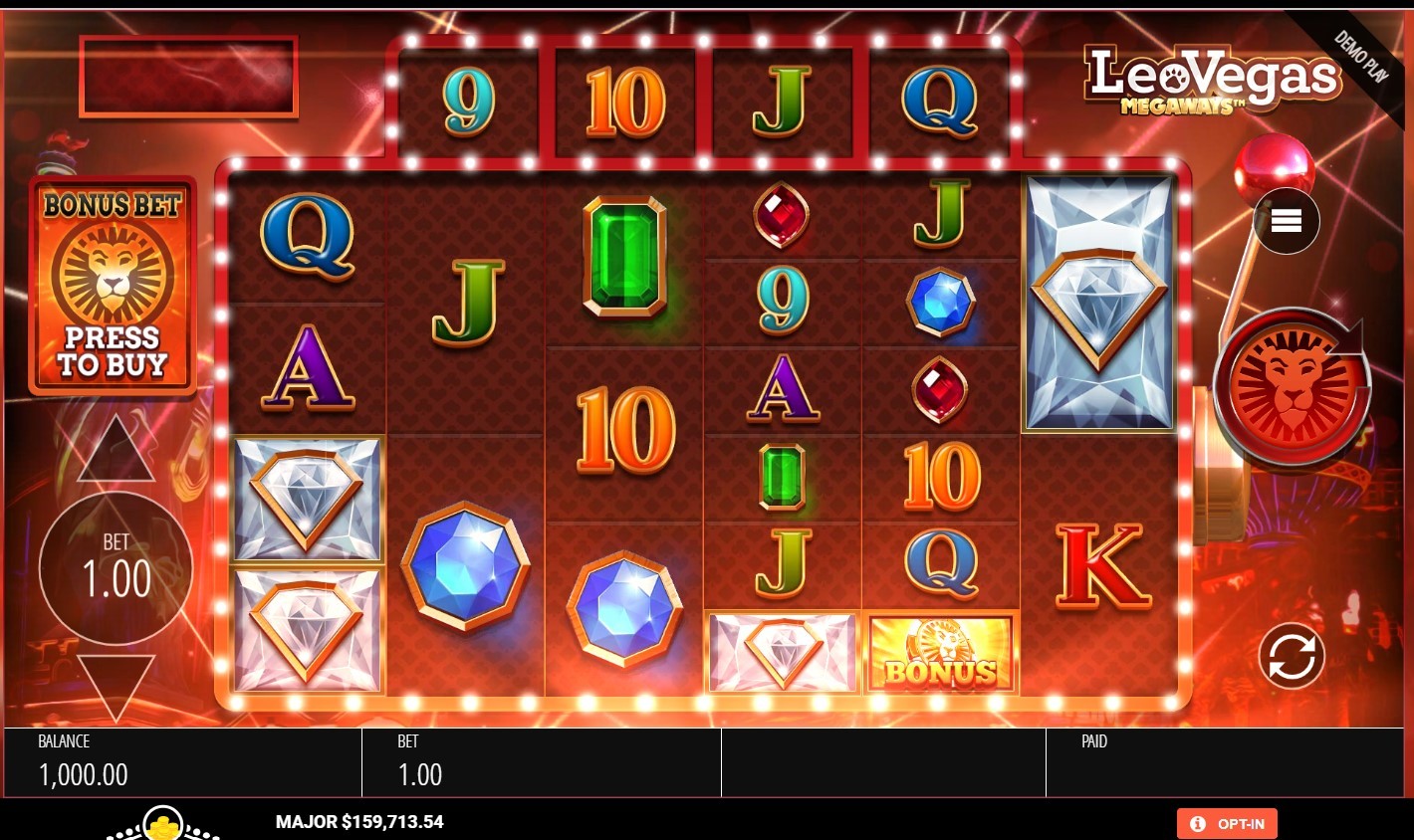 Everyone loves a Megaways slot because of the higher chances of triggering huge wins! However, they can be harder to bonus because of the fact you need four scatter symbols, not three, to enter the bonus round. The same can be said of LeoVegas Megaways, although an unlimited win multiplier awaits for those lucky enough to trigger the Free Spins.
House of Doom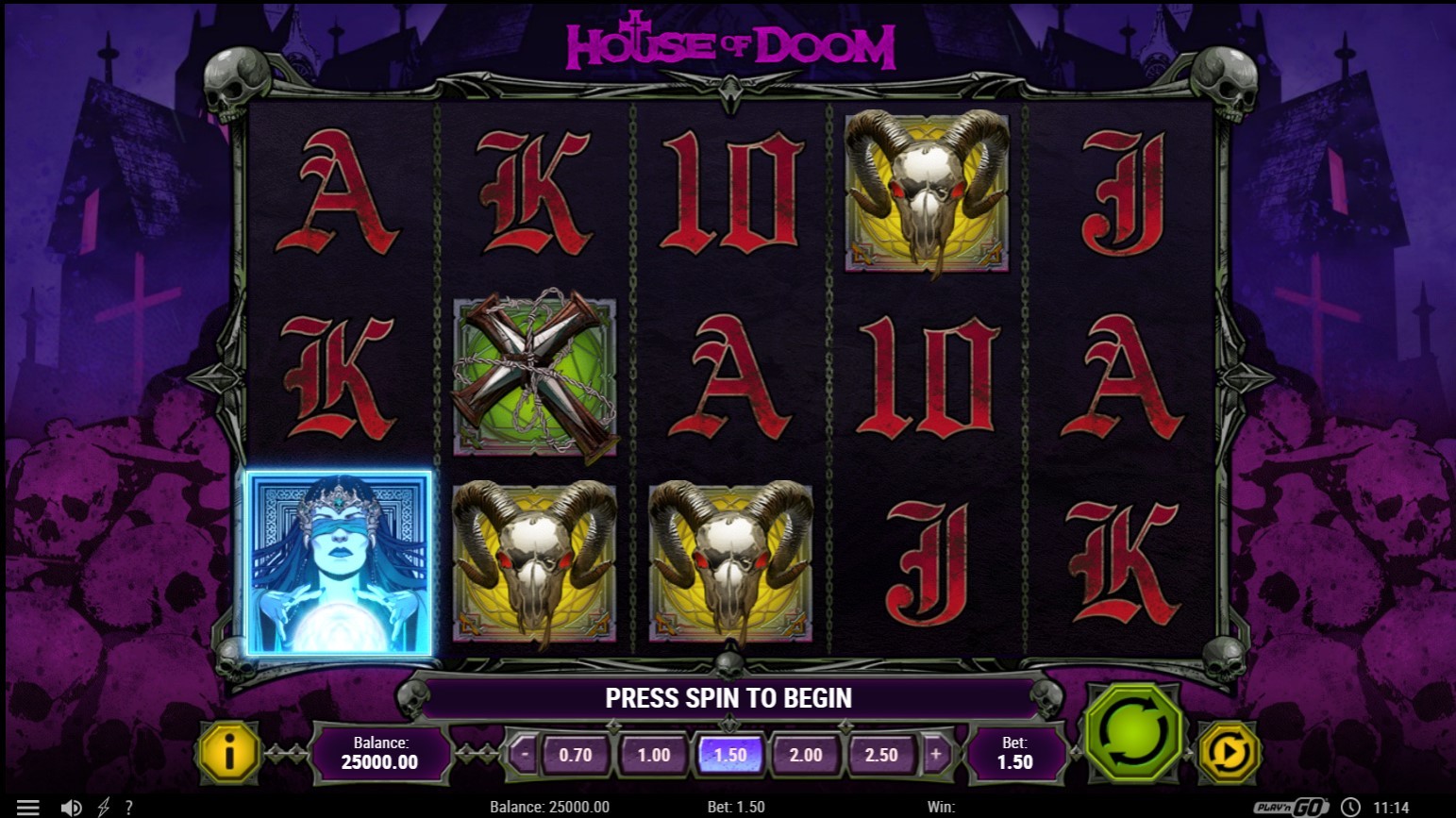 In Play'n Go's House of Doom slot, there are two different types of bonuses - a Free Spins round called Doom Spins and a Pick And Win bonus. This means there are two different types of scatter symbols - it's worth checking the game information and section within the game client to garner more understanding.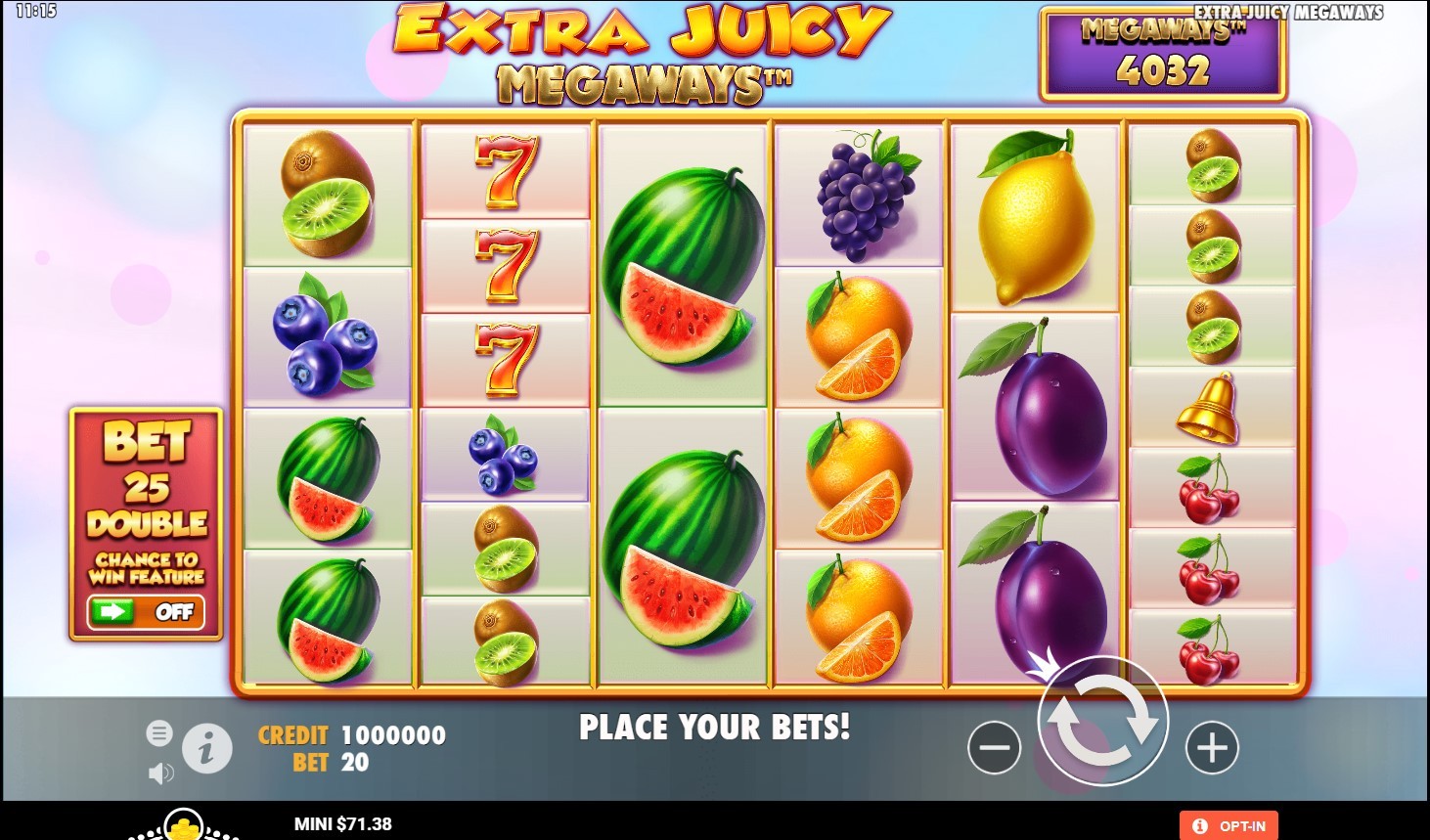 The scatter bonus symbol used in Extra Juicy Megaways is a diamond symbol, which also acts a multiplier within the bonus game. It's a classic example of a scatter symbol having more than one effect on a game.
Scatter Symbols vs. Wild Symbols
Scatter symbols and wild symbols are both common features in online slot games. Scatter symbols typically appear in sets of three or more anywhere on the reels and will trigger a bonus round or other special feature when they align properly.
Wild symbols, on the other hand, the symbols function can substitute for all other symbols except scatters to help form winning combinations. In some games, these symbols also possess special properties that can help increase a player's winnings.
For example, stacked wilds cover the entire reel and can substitute for multiple symbols at once, while expanding wilds will expand across the reels to give you bigger wins. Different slots games have different types of scatter and wild symbols so it's important to read up on the rules of the game you're playing.
How to Trigger Free Spins with Scatter Symbols
On most online play slots, you can trigger Free Spins by landing three or more scatter symbols anywhere on the reels.
The standard step-by-step procedure is as follows:
Find out which symbol represents a scatter within the mechanics of the game.
Get lucky and land the required amount of scatter symbols in any spin.
Trigger the free spins bonus game.
Multipliers and Bonus Rounds with Scatter Symbols
Some scatter symbols also contain win multipliers, to really sweeten the deal. That means, if you land a set number of symbols, you will trigger bonus games with the possibility of adding to your total winnings through multipliers.
Multipliers in some slot machine and games can help players win large amounts of money. They increase the value of any wins made during a spin, making it possible to win bigger payouts than normal. For example, if a player lands on three cherries during a spin and there is a 3x multiplier active, they would get three times the amount of the original win.
This can quickly add up to large sums of money, especially if multiple winning combinations are hit in a single spin. Multipliers can also be applied over multiple spins, making them even more beneficial to players looking for big wins.
Conclusion
The importance of scatter symbols in slots cannot be understated. They add excitement and variety to the game, often giving players more chances to win big prizes or activating bonus rounds where even bigger rewards can be earned.
Scatter Symbols FAQs
What is a scatter symbol?
A scatter symbol is a type of online slot symbol that can appear anywhere on the reels. Land enough of them, and you could trigger a bonus round.
How do scatter symbols work?
Scatter symbols do not have to land in any certain formation in order to function – hence the "scatter" name. Once you land the required number of symbols, you access a bonus or free spins round.
Can I trigger free spins with scatter symbols?
Yes - most slots follow this mechanic.
What is the difference between scatter symbols and wild symbols?
Scatter symbols grant you entry into a Free Spins or bonus round, while wild symbols substitute for any other symbol to help form a winning combination.
How can I win big with scatter symbols in online slots?
Scatter symbols themselves don't guarantee you win big, but they can ensure you have more of a chance of landing huge wins in the bonus or free spins rounds. In fact, in many slot games, scatter symbols are one of the highest paying symbols.
How can I check what symbols the slot game has?
You can check via the "information" tab within the game client.
Read more about slot mechanics in our guides: