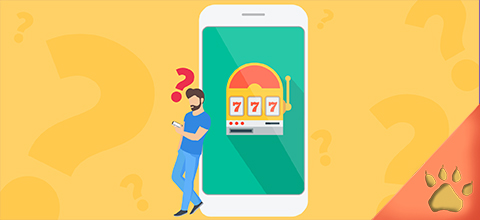 How slot machines work: Everything, you need to know to play!
How do slot machines work? Players and casino enthusiasts love playing online slots for various reasons. Easy to enjoy for a few minutes of pure and simple entertainment, you can also play on your smartphone, tablet or personal computer.
Due to their heterogeneity, the web slots, in particular, are very different in theme, animation and graphic quality ... But is there anything that unites all slot games in the world?
Of course, there is. This article discusses the basic workings of a slot game and its main algorithm, along with the various components and game features that set them apart.
How slot machines work
Unlike other card or table games, slot machines do not require an in-depth knowledge of their inner workings or mechanism. Because there are no techniques to "win" at slots, anyone can use them and have some fun without worrying about applying any rules or special skills.
However, having a general idea of how a modern slot machine is set up, and knowing the broad outlines of the algorithm that governs it, can help have a more conscious and safe approach to playing!
How to play modern slot machines
The operation of a video slot machine is quite basic. The principle of the game is based on the alignment of equal symbols on the virtual reel. Once you access the game window, you need only check the value of your bet in dollars (or coins), adjust it according to how much money you want to bet per spin and then click on the main button to make a rotation of the reels.
Thanks to a microprocessor within each slot - known by the acronym RNG - each symbol is assigned a different probability of alignment and frequency. The microchip processes the exact sequence of symbols appearing on the spinning reels and, if it corresponds to a "winning line", dispenses the payment corresponding to certain combinations.
Slot machines operate based on large "cycles" of play, containing thousands of reel spins.
Differences between land-based slots and online slots
At first glance, land-based machines and online slots don't seem all that different. The real difference between traditional and modern slot machines is the virtual aspect that distinguishes online slots from classic slots.
All elements of online devices, such as the reels and the game's mechanism, are regulated by a digital channel. To play, you need to be connected to an internet network. This can be a convenient advantage for those who want to play without moving from home, via their mobile phone, for example!
Another notable difference between these two types of slots is the payout percentage, which is notoriously higher in the online version of computerized slot machines. Land-based slots have an RTP of around 70%, while this percentage ranges from 90% up to 99% in the case of online slots.
Online slots algorithms and RNG
The evolution of slots over the years
Since the year the first slot machine was developed and marketed, we know that the game's mechanics have changed quite a bit. The first models were based on an electromechanical principle operated by a lever, after which sensors inside the machine paid out winnings based on the sequence of symbols present on real rotating reels.
Currently, video slots-both the ones we find in bars and the ones online-are operated and controlled completely by a computer. As we will see in a moment, their operation is based on digital software called Random Number Generator (or simply RNG). Therefore, the different combinations of symbols in the slots are completely random and are set to pay players a fair amount of money, as required by law.
The Random Number Generator
To understand how newer slot machines work, it is necessary to delve into the RNG concept, a tiny processor included in any slot device that determines the random outcome of any reel spin.
This microchip is estimated to produce between zero and four trillion numbers for each second portion. The microchip is in constant motion. Even when the slot is not active, it seamlessly processes an infinite number of possible outcomes through an algorithmic process. Therefore, the winning sequence that triggers the payout is a numerical sequence, a code processed and identified by the RNG!
Let's face it, though, what entertainment would there be if only some combinations were activated on the screen? The diversity and abundance of symbols and animations are the most interesting and dynamic parts of playing slots (compared to other games like lottery, for example).
The impartiality of the RNG factor
To ensure the randomness of symbol placement and thus the proper functioning of the slot machine, the RNG must be calibrated with extreme precision. Given the algorithm's complexity, neither the casino nor the wittiest players may be able to test or even deduce how the microchip works to generate random numbers.
For this reason, the authority in charge verifies the RNG element of the slots to ensure the transparency and regularity of play of state-licensed platforms. For this reason, only casinos that operate with a regular license can offer the highest security in terms of impartiality.
This also explains why RNG slots cannot be included in skill games, as they do not offer any possibility to play with a strategy or influence one's chances of winning. Be wary of anyone who tells you otherwise!
Other variables of how a slot works
As we mentioned, video slots algorithms generate a random outcome, ensuring that the next result is completely unrelated to the previous one. But what other elements can have an impact on how the slots work?
In addition to the RNG software, other factors come into play here that more or less influence the behaviour and winning mechanics of the slot. Let's see together what they are!
The payout percentage
The percentage of return to the player is represented by the famous acronym RTP. As we have already mentioned, this element indicates the amount of money invested in the slot that, by law, must be returned to the players as winnings. This estimate is calculated through statistical analysis and is verified by the state to ensure the reliability of online games offered by authorized platforms like LeoVegas.
The important thing to remember is that this element (and the other variables listed) is to be evaluated over the long term. All long-term slots are always configured to return an exact payout percentage based on the law of large numbers.
Payout Frequency
Also known as "volatility", the payout frequency is one of the in-game variables that specifically measures how many times each winning combination appears on the reels. This element is related to the concept of risk.
Since slots' payout percentage remains the same, generally speaking, high volatility slots (the favourites of high rollers) produce payouts that are considered substantial but with much less frequency. Therefore, some players prefer to play slots with medium or low volatility to get smaller payouts at more or less regular intervals.
The number of paylines
Each video slot also has a predetermined number of winning combinations, generated by the famous algorithm, that appears on the reels forming one of the game's paylines.
This factor also affects the internal mechanism of the slot since the amount of winning sequences is also set as a proportional winning frequency. Roughly speaking, we can deduce that a high number of winning combinations can lead to more frequent winnings (but possibly also less substantial due to volatility).
Also, the number of possible combinations usually increases the number of symbols on the reels, or even the number of reels themselves, so that the chance of winning is always proportional and true to your RTP.
LeoVegas RNG slots!
As you may have guessed from this article on how slot machines work, it's impossible to perform calculations or techniques that can directly influence the algorithms that govern a slot. Our only advice is always to select only the games provided by regular online casinos, such as LeoVegas!
Slot Machines FAQs
Are slot machines programmed when to hit?
No, slot machines are not programmed to hit at a specific time or sequence. The outcome of each spin on a slot machine is determined by a Random Number Generator (RNG).
What are the components of a slot machine?
A usual slot machine (both physical and online slots) consists of the following components:
Reels
Paylines
Symbols
Bet button
Spin button
Payout table
Sound and visual effects
What is a payline in online slots?
Paylines are the lines on which winning combinations of symbols can be formed.
The number of paylines on an online slot can vary. Some games have just one payline, while others can have 10, 20, or even hundreds of paylines.
How do you calculate slot machine payout percentage?
The total number of wagers a slot machine pays back over an illimitable period is its payback percentage. Our slot machine features a 95% payback ratio and a 5% house edge; the two numbers will always add up to 100%.
What are the bonus games in online slot machines?
Bonus games are different additional mechanics that are triggered by certain combinations of special symbols. Some of the popular bonus games are free spins, respins, and cascades. Learn more about how to trigger a bonus round on online slot machines in our latest guide.
What is a pay table in gambling machines?
The payout table shows the payout for each combination of certain slot symbols. In modern machines, the pay table can be found in the game details of the slot. Usually, higher paying symbols are marked with specific icons or characters or display face cards (such as King, Queen, or Ace).