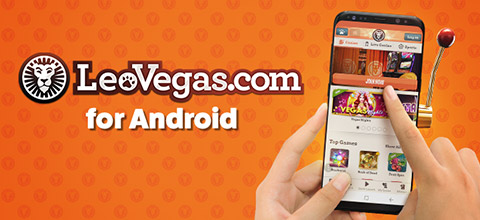 Download the LeoVegas Android App
It must come as no surprise that the LeoVegas mobile casino apps are also available to Android users. But wait a second! Why aren't the apps showing up whenever I type 'LeoVegas' in the App Store? That's because our apps need to be downloaded from a designated site when it comes to Android devices. There's nothing to worry about though, the process isn't as complicated as it sounds. Just follow this guide:
How to download the LeoVegas app on Android:
Enter your phone's navigation menu
Tap on the 'Settings' icon
Press on 'Security'
Find the 'Unknown Sources' option and enable installation by sliding the toggle bar
Visit http://android.leovegas.com in your browser
That's it! You've just finished installing the LeoVegas mobile casino app and now it's all yours to enjoy!