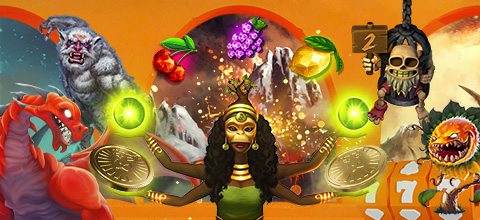 Best Yggdrasil Slots at LeoVegas
What is Yggdrasil?
Sure, it's not the easiest name to say but this Malta based gaming production house creates some of the best, most engaging games on the market today. Meet Yggdrasil. These guys have been pushing the boundaries for slot innovation, bonuses and if you want to get technical, backend mechanics since 2013. With a global team behind them, their catalogue now boasts over 180 games ranging from slots and jackpots to casino table favourites.
Fun Fact: Yggdrasil stems from Scandinavian mythology as an evergreen ash tree, with branches connecting gods and mythical creatures like dragons. So yes, they're well rooted in creativity right down to their namesake.
Yggdrasil Slots Features
Yggdrasil's team is certainly full of creativity and never shies away from intense storylines that require compelling animation and bonus rounds. Evident in slots like Incinerator, players are captivated and instantly immersed in a world of theatrical gameplay taking place on reels and payline matrixes. In addition to their top line artistic talent, the technical mechanics are just as innovative and impressive. Let's get into them.
Splitz™
First featured in Yggdrasils' 2020 hit slot Temple Stacks and now Syncronite Splitz, Splitz™ empowers the average mystery symbol to epic level winning potential. Taking on Megaways for payline madness, this feature can split symbols allowing for up to 248,832 ways to win while building in extra anticipation as mystery blocks are revealed.
Gigablox™ & Gigarise™
If a slot has it, you'll usually find it by name, like in the popular Hades Gigablox. These mechanics came on the scene in 2020 and sync reels to create a monster block of symbols from 2x2 to 6x6 or in the case of Gigarise™ expand the slot grid, building wins at the same exponential rate.
MultiMax™
Slots like MultiFly are home to this unique feature that enables every single win to be multiplied by five different multipliers and the insane ability to trigger wins 10,513x the bet. In layman's terms, that's a payout range of $1k on a minimum bet and $750K+ on the max.
Progressive Jackpot
And if all of those innovative mechanics haven't piqued your interest, how about their global progressive jackpot offered in slots like Joker Millions and Empire Fortune that currently features a cash prize pool that exceeds $2.9 Million.
Best Yggdrasil Online Slots
Vikings Go Berzerk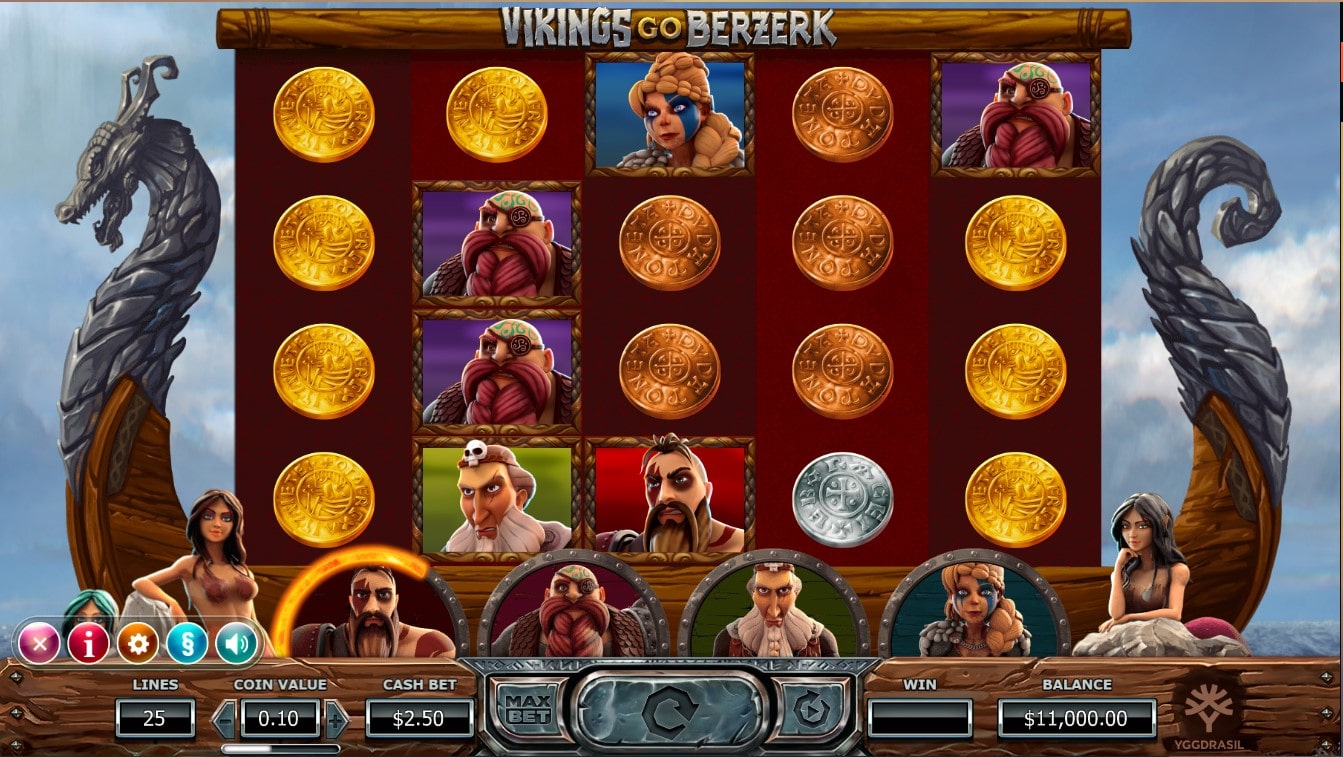 Not your typical tale of valour and grace, this slot puts you on the defence of Vikings gone wild, hence its namesake Vikings Go Berzerk. Raise your shield, sharpen your axe and prepare for battle as the Rage Metre fills, unleashing Rage Mode for up to 20+ free spins, sticky wilds and treasure chests of cash bounties! It's a heroic journey across 5 reels and 25 paylines that can earn you wins of up to $500,000 for your courage and bravery!
Pirates: Smugglers Paradise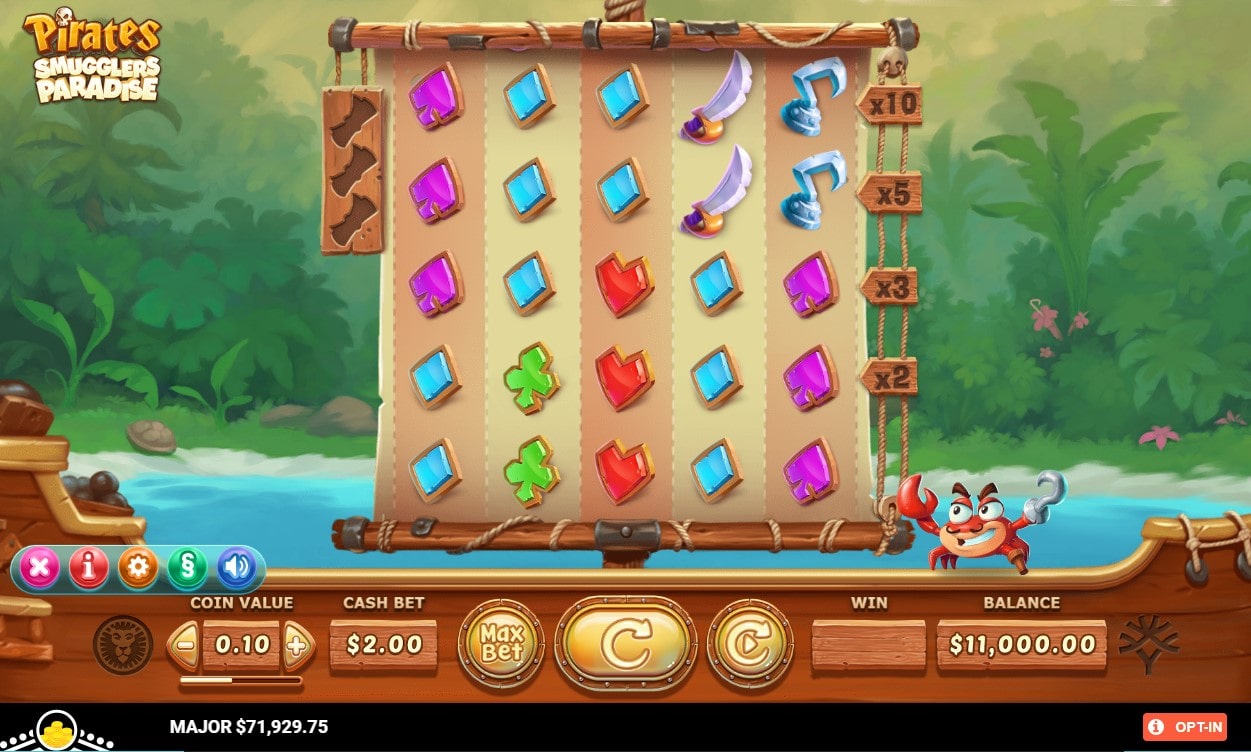 Set sail in Pirates: Smugglers Paradise yelling Bonus Ahoy for big wins of up to 5000 coins. This high seas adventure pulls out all the stops, from Dropdown Wins to three Free Spin storylines including Multiplier Madness which combines Dropdown wins for massive prize potential. Good luck smugglers!
Pirates 2: Mutiny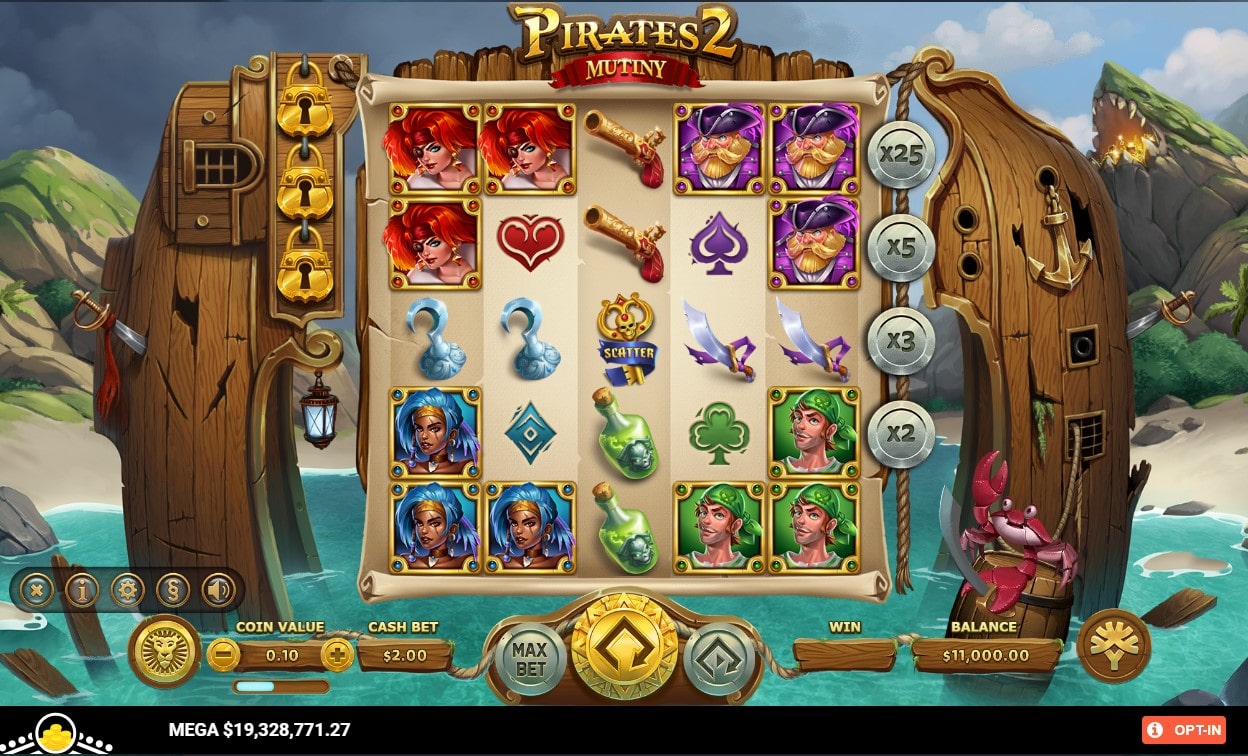 Set sail tracking a treasure map of wins on this 5x5 Yggdrasil and LeoVegas Originals high seas adventure! With up to 4,900x your bet at stake, hang on tight as bonus features like Cannon Blast, Tsunami and Dropdown wins hurl towards your ship! Pirates 2: Mutiny is not for the faint of heart but it just may strengthen your bankroll with Pirate bounty!
Incinerator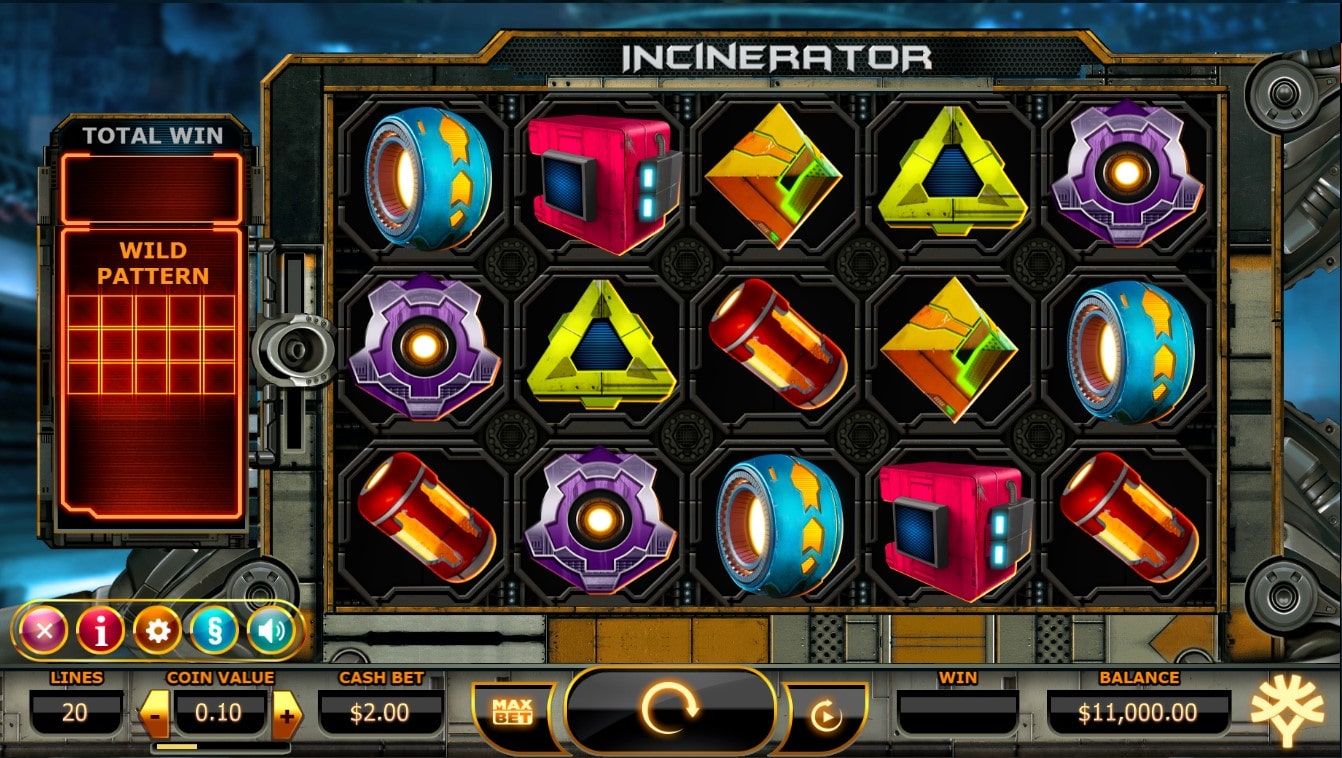 We like a good heat blast in Canada, but Yggdrasil's Incinerator is simply insane! Played on a scorched set of five reels and 20 paylines, you'll be blasted into space debris where bold symbols can drop wins of x200 your bet and initiate Wild Pattern paydays that are out of this world!
Hanzo's Dojo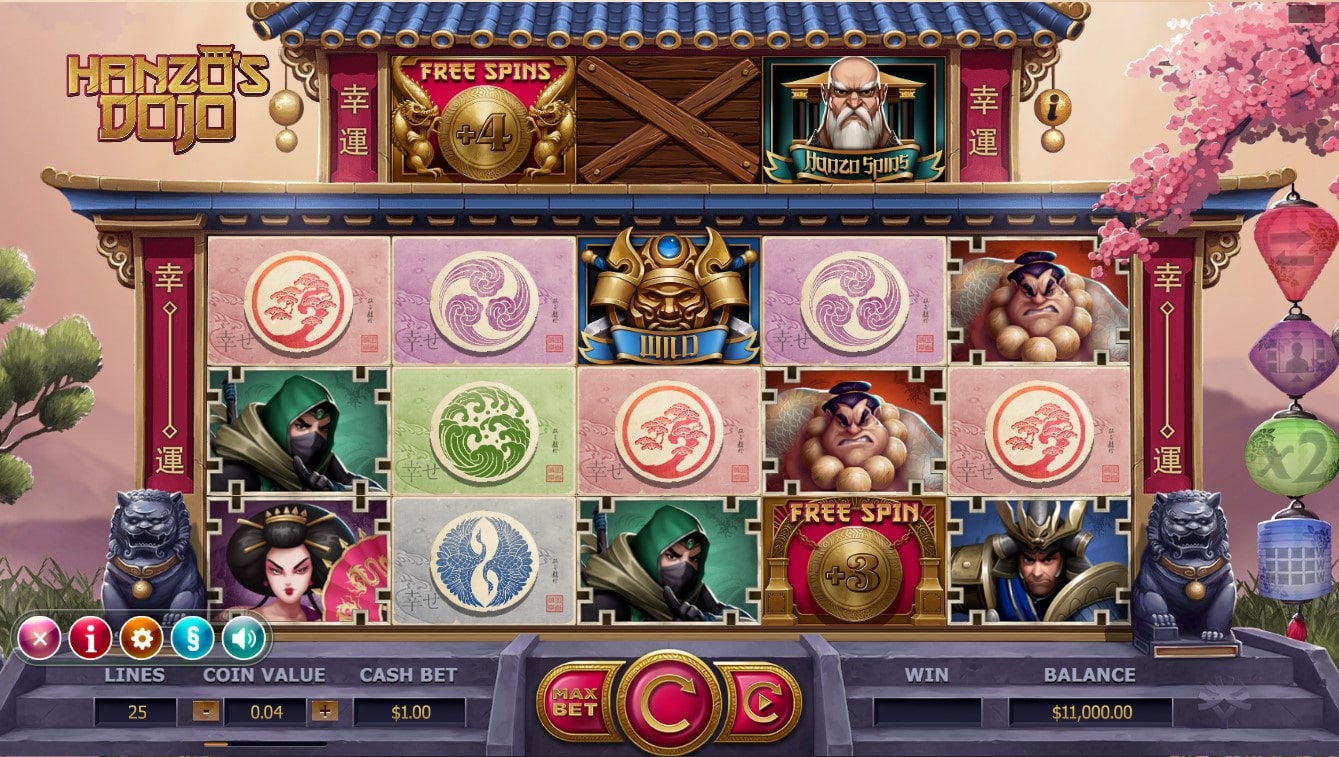 The Samurai have much in store for you, young one. Hanzo's Dojo will top up your slot skills to the next anime level, featuring x3,000 payouts on a five reel, 25 payline battlefield. This slot presents not one, not two, but three free spin bonus round opportunities with booster multiplier wins, symbol nudges and wilds.
Spina Colada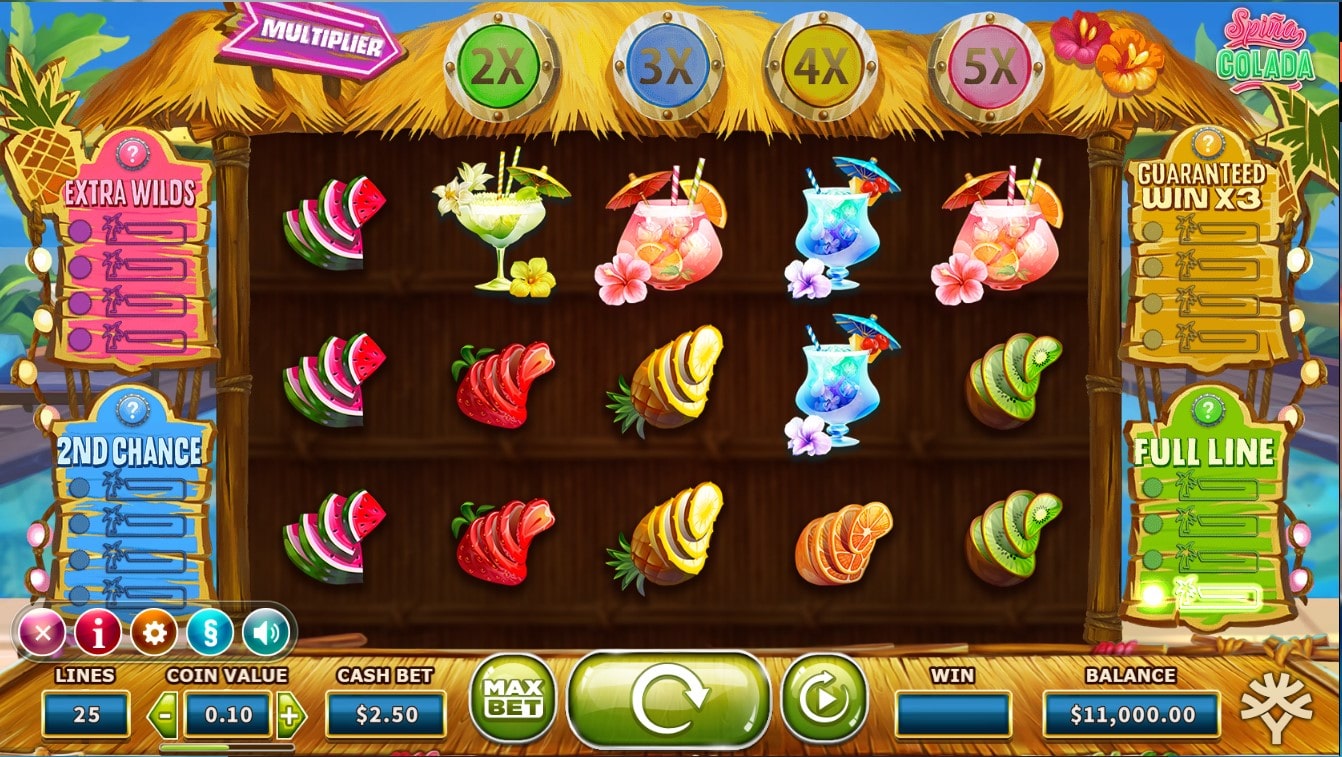 Yggdrasil apparently likes getting caught in the rain with Jimmy Buffet! Spina Colada is your ticket to slot paradise in this sensational fruity spin fiesta. Tropical freeze frames & respins, multipliers for every column and bonus features that can earn you wins of up to 3,000x your bet!
Hades Gigablox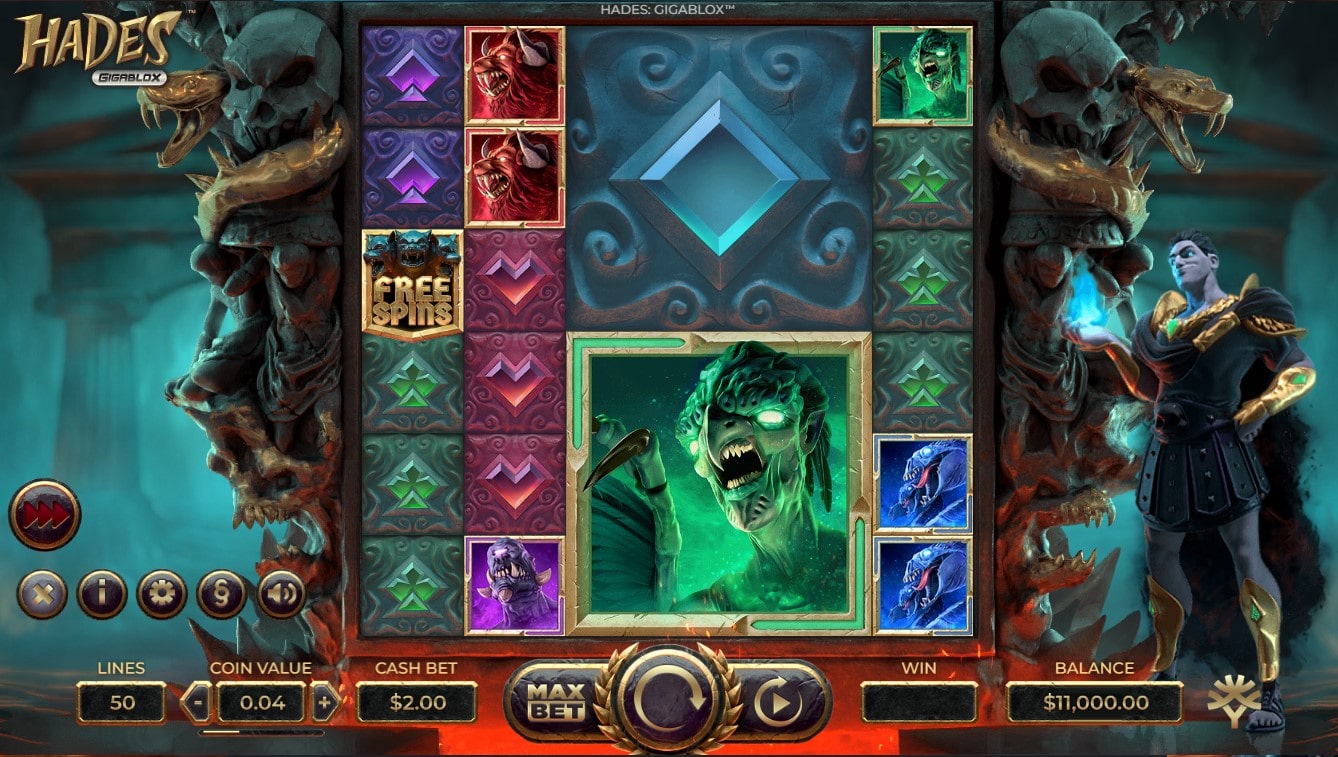 Head into the dark underworld with Hades Gigablox, a nefarious slot set on a 6x6, 50 payline matrix. Unleash Wild Hunts, free spins and 10x multipliers alongside Yggdrasil's signature Gigablox™ reel booster. It's like immersing yourself in a movie with slot win potential!
MexoMax! Multimax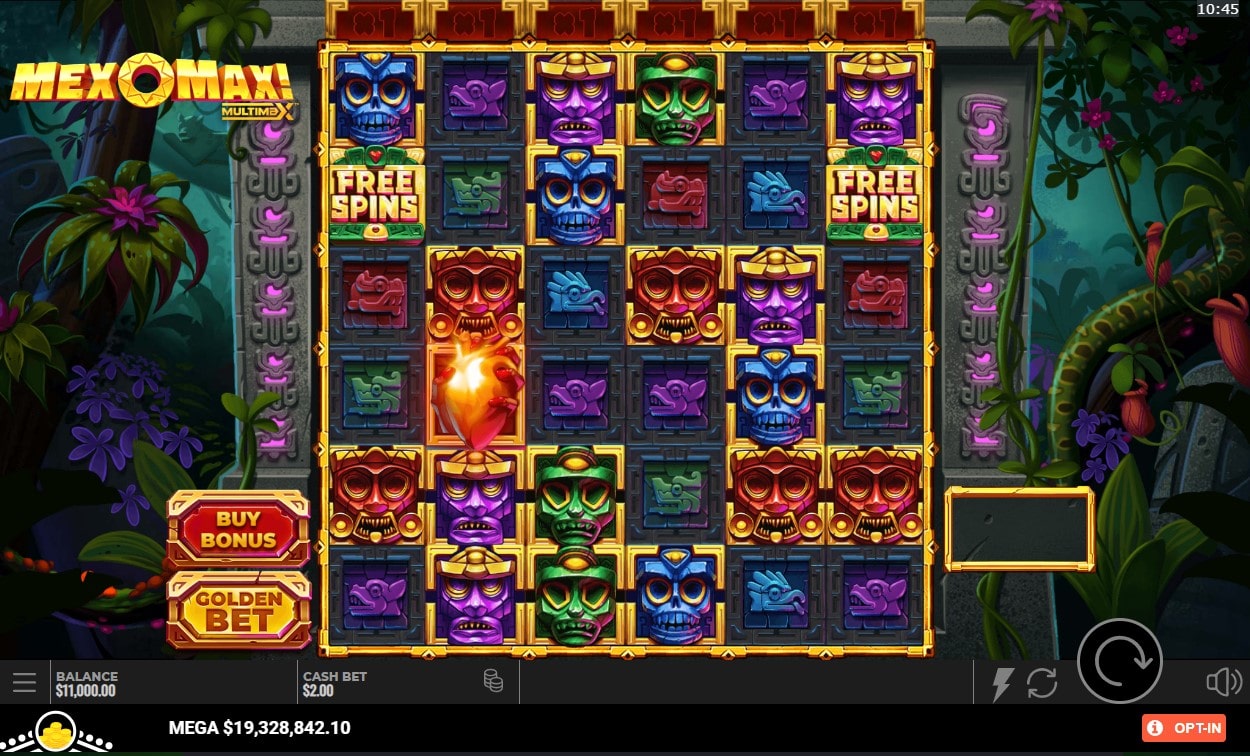 Answer the call of the wild playing MexoMax! Multimax. Embark on a Mayan quest for hidden symbol clusters and cascading wins with Wilds on every column. Multipliers can launch wins by x6 or more and hidden treasures can reveal cash wins of x10,000 your bet.
Champions of Rome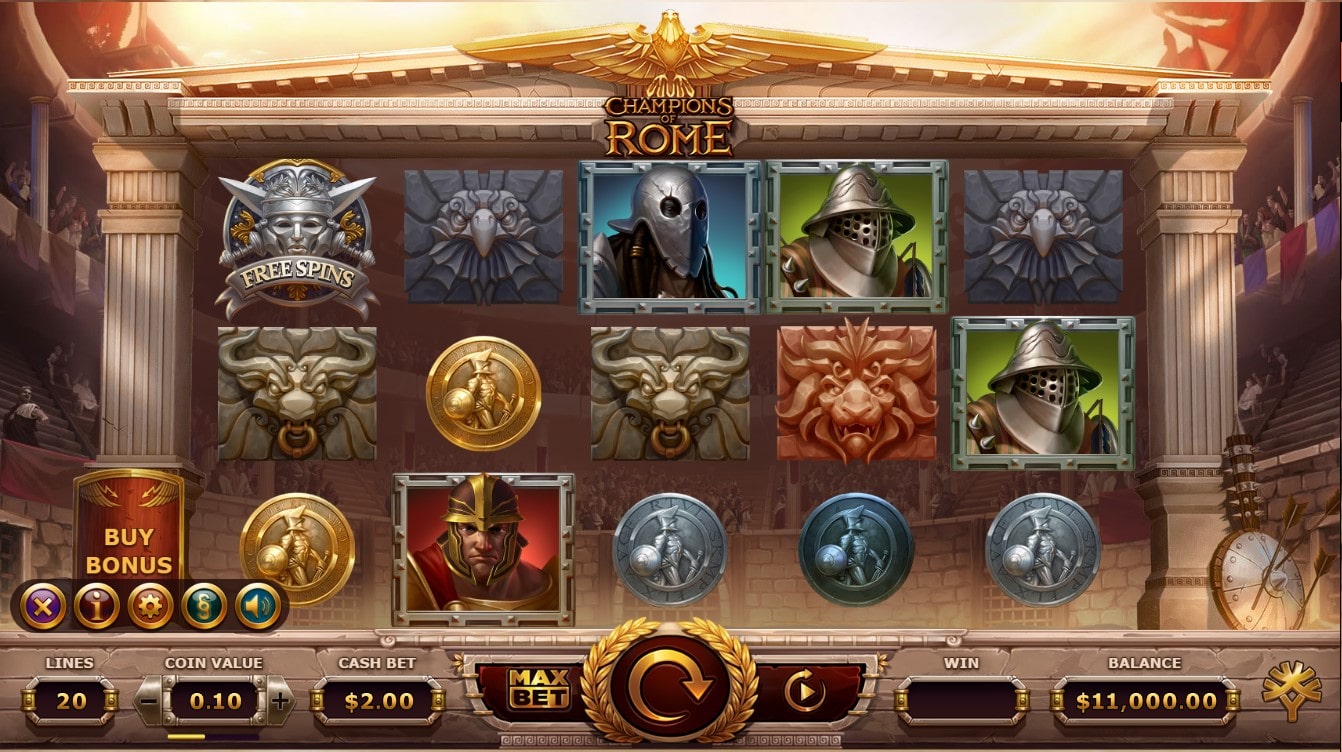 When in Rome, play Champions of Rome! Evoke the spirit of Gladiators and suit up for Training Free Spins, a Gladiator feature and a DeathMatch featuring 4x multipliers, beast symbols and wins of up to 12,000 coins. The stadium? A five reel and 20 payline matrix of course!
Lightning Joker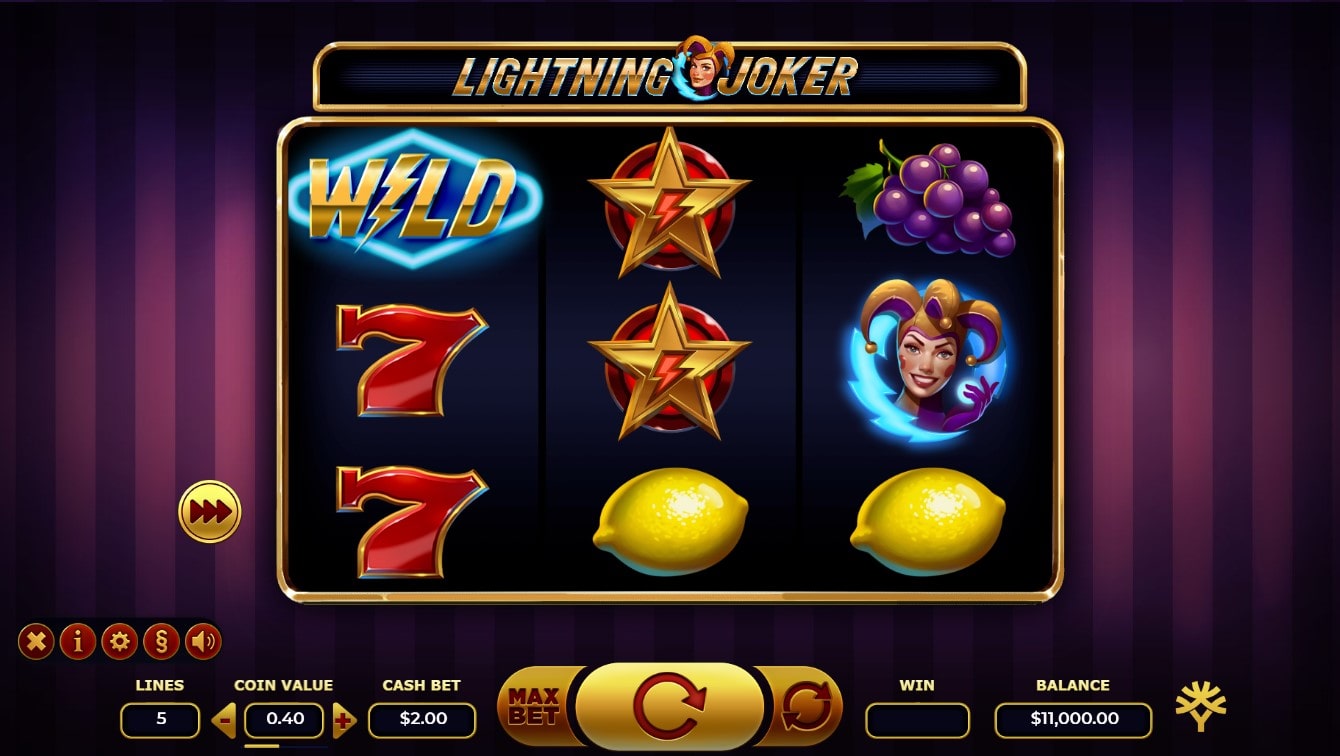 You're going to love the Lady Joker, star of Lightning Joker, responsible for striking electrifying wins your way. Quite an elegant play, this purple hued reel classic matrix is beautified by nostalgic lemons, cherries, bells and more classic symbols ruled by a curvaceous jester that awards mystery wins, respins, multipliers and wins of up to 10,000x your bet. Who's laughing now?